Developing businesses and leaders
for a complex world.
We know how difficult it is to hire the right people and to see your vision become a reality.
At Leap Development we can help you clarify the positions you need and identify the right candidates
so you can spend your time developing the right people so you can see your dreams become a reality.
BECOME A CLIENT
Helping you align your business strategy with your people strategy using a developmental approach.
Leader
Development
Don't just make things happen; become a leader that never stops developing yourself and those around you. Create a developmental culture.
Talent
Development
Utilizing time-tested tools and processes to develop your staff to lead and maximize their potential.
Organization Development
Working a thorough process to establish clarity, alignment and weekly rhythms to go from vision to accountability.
Who we are
Developing strong leaders by unlocking potential.
We believe that so much of what your business needs is already in and around you, but it may just need to be unlocked. Finding yourself stuck is never fun. The good thing is, awareness is the first step to getting unstuck and moving forward. Through executive coaching, 360 assessments and identifying what's internally holding you back, we can help you leap forward with confidence and clarity. Click below to learn more about how we can help.
MORE ABOUT US
We work with leaders from strategy through execution
Organization Development
Developing a clear and thorough organizational design will ensure you and your staff know where you are going and establish the rhythms and accountability required to make certain you are building momentum toward realizing your vision.
SIGN-UP FOR OUR ONLINE OD COURSE
People Development
The Predictive Index (PI), a talent optimization platform, empowers business leaders to hire top talent, design winning teams, and manage people to their full potential.
TAKE THE PREDICTIVE INDEX
Developmental Leadership
We offer several options to increase your leadership effectiveness.
The Leadership Circle Profile™ (LCP) is a 360° leadership assessment that integrates the competencies required for effective leadership and underlying beliefs that can limit leadership effectiveness.
Becoming a Developmental Leader" course helps your leaders develop their inner world and ability to handle the increasing complexities in the world around them, not just their technical skills.
Transformational Leadership aims to remove constraints, equip leaders, and empower people. Take the free assessment below.
LEADERSHIP CIRCLE PROFILE
Executive Coaching
With certified coaches who have over 20 years of leadership experience, we work with clients to optimize their personal and professional performance.
CONNECT WITH A COACH
Catherine Ballas
Founder and Owner - REFIT
Working with Leap Development has changed the trajectory of our business. We adopted the Predictive Index during a time that was crucial for the growth of our business. As a result, we are able to make hiring decisions and staffing adjustments with confidence. From restructuring our organization to financial optics to executive coaching, Leap has helped us in achieving our goals.
Luke Whyte
Founder and Owner - Whyte Oak Construction
Leap Development's usage of the Predictive Index has been an incredible resource for us in our business. Countless employee assessments helped create clarity of skills and weaknesses, but this tool provided deeper insight into employee strengths / weaknesses AND assesses how their natural gifts align with their current role. PI is a tremendous asset to be used in the hiring process or in team building.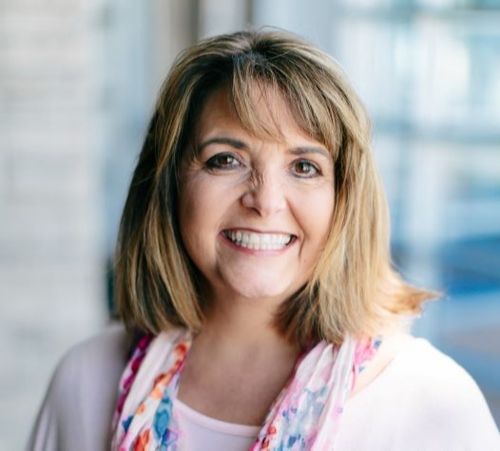 Susan Peters
Executive Director - Unbound Anti-Trafficking Organization
The Predictive index assessment and training we received from Leap Development was incredibly helpful to our team. We feel confident it will help us with greater understanding of each other that will result in greater productivity in our work. We look forward to getting more training so we can maximize our individual and collective contribution on behalf of all those we serve.
Contact our consultants
Request a free demo or a meeting with one of our consultants
Sign Up for Email Updates